City Circles – Eindhoven
City Circles is a project investigating the human factor within an urban circle with a diameter of one kilometer. Due to Covid restrictions this 2021 edition takes place in the vincity of Eindhoven, with the Design Academy Eindhoven as the centre of the circle with a diameter of 10 kilometers to be able to investigate the relation between the natural and the urban landscape.
The aim of City Circles is to provide a way to explore those aspects of the urban that escape data sets. Data can only measure the measurable, but there is a world beyond. However providing each City Circle with the same set of topics helps open broader reflection on the topic.
For this years edition we set up a collaboration with the Van Gogh National Park (VGNP) to research it's urge and possibilities.  City Circles inspires, activates and shows the ability and resilience of man to shape their lives in any given urban microclimate. In spring 2021, seventeen students of Design Academy Eindhoven researched around Eindhoven. Students research the area based on the following themes: Learning, Food, Materiality, Craftsmanship, Flora/ Fauna, Human Interaction, Health and Economy. The research leads to 17 design projects with proposals and interventions for Eindhoven and the VGNP.
Frank van den Eijnden, Operational director of the VGNP: 'We believe in the valuable combination of imagination, perseverance, and collaboration for strengthening nature and the quality of life and vitality of our environment. That is precisely the reason why a collaboration with the Design Academy Eindhoven fits so well with the movement we want to establish. The new energy that the students can release with a rebellious approach and non-conformist solutions inspire the more than 50 partners who together form the Van Gogh, National Park. We believe in the power of free thinkers and innovators to shape the landscape of the future together. With Vincent van Gogh as the starting point and young designers, artists, and creatives as our contemporary source of inspiration. '
The outcomes will be on show in the exhibition called 'Local Lenses' on the 30th of June in Sectie C in Eindhoven.
City Circles Eindhoven project organization:
Design Academy Eindhoven:
Irene Fortuyn: head of department and initiator of City Circles
Jan Melis: project coordination and project tutor
Yassine Salihine: design research tutor
Guus Kusters: tutor group presentations
Esther Jongsma: tutor group presentations
Lucas Muñoz; project tutor
Katja van Stiphout: graphic design tutor
Ali Asad: department coordination
Tessa Blokland: relation manager DAE
In collaboration with:
Van Gogh National Park, Frank van der Eijnden, Anneke Boezeman en Ronald Kramps.
Gemeente Nuenen, Arie Ras.
Guest Lecture:
Ludo Dings, West 8 Landscape Architects.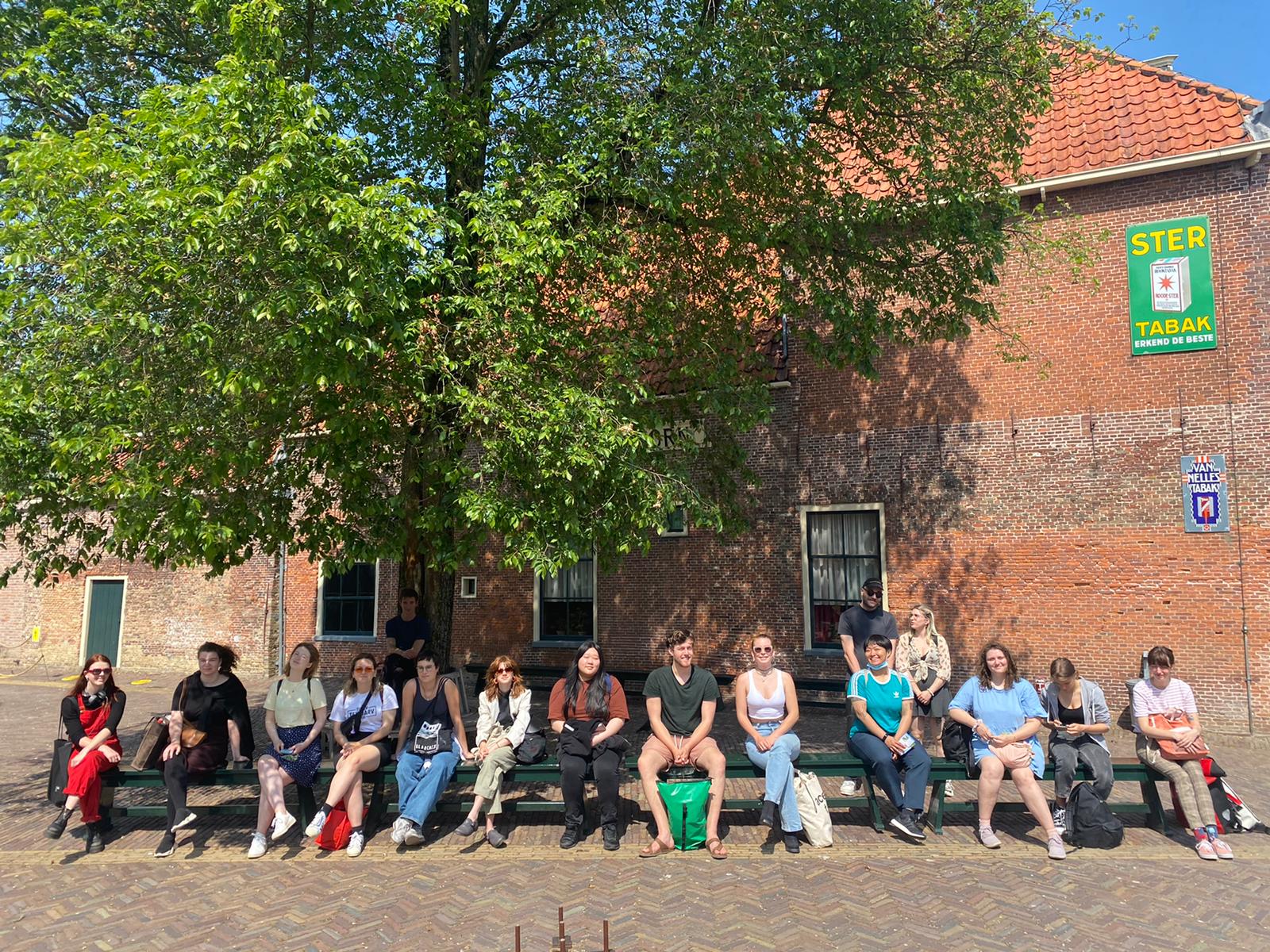 Participating students: Elizabeth Balado, Floor van der Wal, Yufei Gao, Eden Luna Goldet, Sascha Lammerts, Pauline Lightburne, Maayke Mutsaerds, Romina Rems, Paul Schaffer, Heera Shin, Juno Brown, Mabel Dapling, Marion Cévaër, Anabelle Grundmann, Josha Veldheer, Hanna Mencke, Annelie Daglish.
List of works