City Circles – Athens
City Circles is a multidisciplinary design-driven research tool which provides a cross-section of urban spaces by focussingon a circle with a diameter of one kilometer. The project aims to unlock, disclose and inspire fresh perspectives and ways of looking at cities. City Circle Athens was set in Metaxourgeio.
It's Hard to Draw a Circle, is the exhibition outcomeof a five months research and design project in a circle of 1 km diameter around the Pinakothek in Metaxourgeio.The research and design projects were on display for 2 weeks in the Old Municipal Gallery on Koumoudourou square. The 27thof January 2017 the opening of the exhibition took place.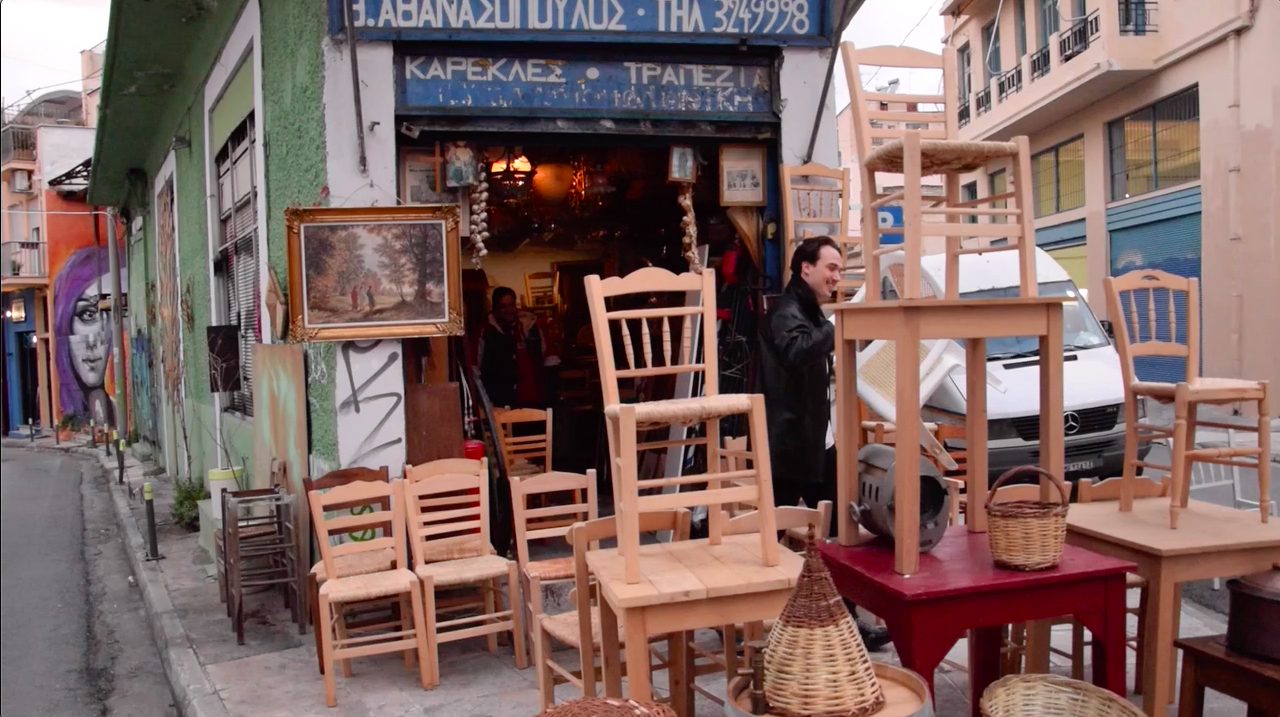 Design Academy Eindhoven:
Irene Droogleever Fortuyn: head of department and initiator of City Circles
Jan Melis: project coordination and student guidance
Pantelis Makkas; project tutor
Stefan Silvestri: graphic design tutor
David Hamers: guest lecturer
Tessa Blokland: relation manager DAE
In collaboration with:
Denys Zacharopoulos, artistic advisor and curator of the City Art Gallery, Museums and Collections of theCity of Athens
Demetra Katsota, University of Patras, faculty of Urban Planning
ParticipantsDAE students:
Amenda Kelders, Axel Coumans, Cas van Son, Deborah van Putten, Dimitry Suzanna, Floor Skrabanja, Isabelle Mauduit, Lotte de Haan, Martijn Straatman, Maud van der Lindon, Maxine Granzin, Moreno Schweikle, Rik Maarsen, Vera Charniak and Virgile Tanguy.
Lectures:
Humberto Schwab Socratic Design©,
Amalia Zepou vice mayor Athens
List of works