City Circles – Almada
City Circles is a project investigating the human factor within an urban circle with a diameter of one kilometer. City Circles inspires, activates and shows the ability and resilience of man to shape their lives in any given urban microclimate. In spring 2020, eleven students of Design Academy Eindhoven researched Almada a municipality right across the river Tagus from Lisbon.  The centre of the circle is Casa da Cerca in Almada, a centre for art and design, surrounded with a beautiful garden. The students research the area based on the following themes: Learning, Food, Materiality, Craftsmanship, Flora/ Fauna, Human Interaction, Health and Economy. The research leads to 19 design projects with proposals and interventions for Almada.
In collaboration with KETTER&Co, Design Academy Eindhoven and Casa da Cerca, City Circles Almada is presented as a poster exhibition in Almada and as a virtual exhibition taking over the Casa da Cerca Instagram during the summer every Wednesday  from the 22nd of June on. Due to Covid 19 the physical exhibition is postponed and takes place from the 5th till 12th of September.
"Cut out" is the outcome of a 5 month research and design project in a circle of one kilometer around Casa da Cerca in Almada by students of Design Academy Eindhoven.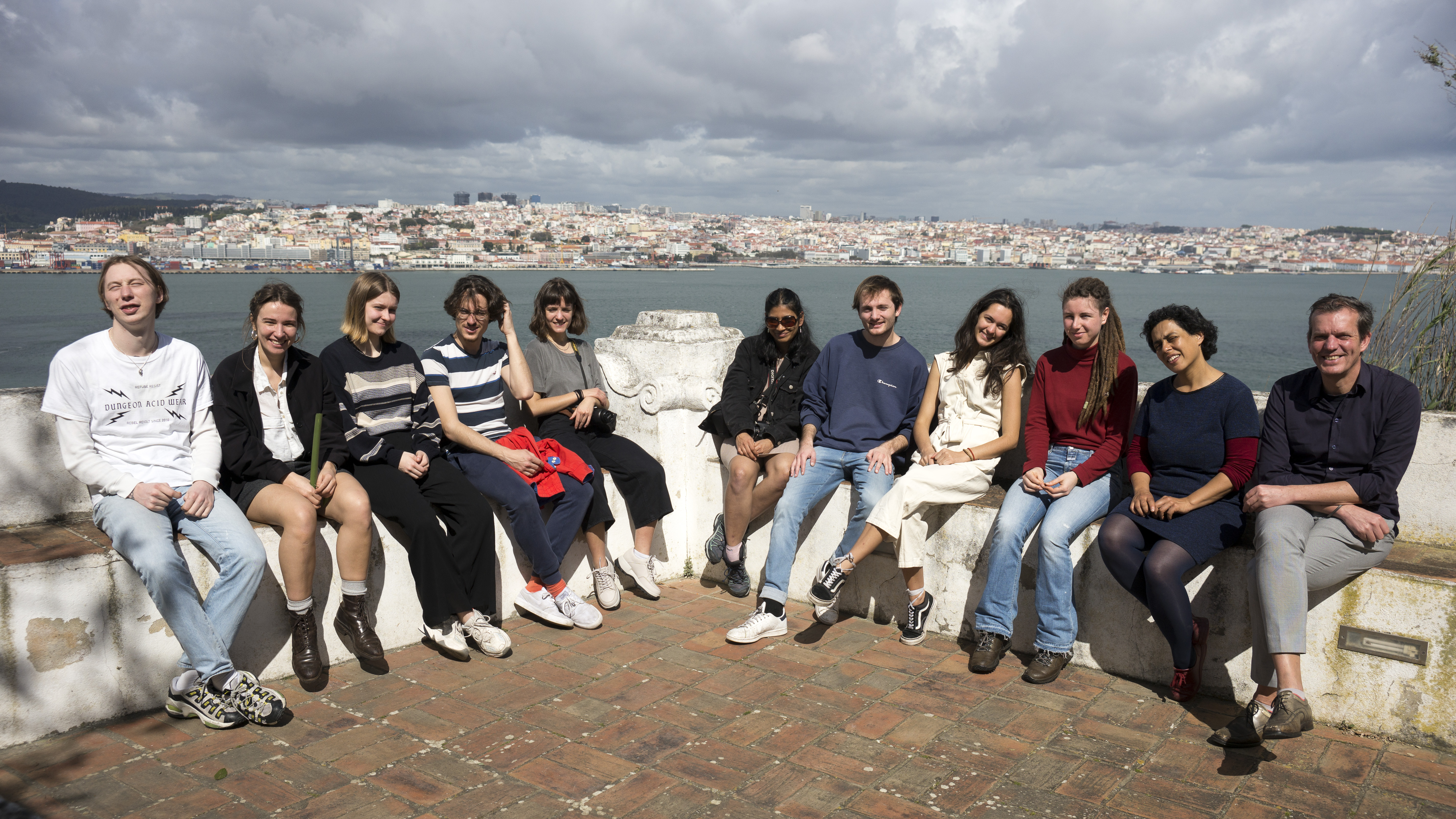 City Circles Almada project organization:
Design Academy Eindhoven:
Irene Droogleever Fortuyn: head of department and initiator of City Circles
Jan Melis: project coordination and student guidance
Lucas Muñoz; project tutor
Marina Martínez García: coordination
Katja van Stiphout: graphic design tutor
Jaap Knevel: communication tutor
Tessa Blokland: relation manager DAE
In collaboration with:
Casa da Cerca Almada: Filipa Oliveira and Mario Campos
Embassy of the Netherlands in Portugal: Lisa Ploeg
Guest Lecturer:
David Luxembourg
Participating students:
Anne-Iris Espinat Dief, Gabrielle Riant, Margarita Osipova, Matthieu Henry, Michèle Boulogne, Ianis Dobrev, Anussha Gupta, Edern Janneau, Anne-Julie Vignaux, Kristoffer Knudsen, Eva Jagerman.

List of works
| Topic | Project | Designer | Year |
| --- | --- | --- | --- |
| Craftsmanship | Wondering with Alfredo Santos | Edern Janneau | 2020 |
| Materiality | Arquitectura Suave | Michèle Boulogne | 2020 |
| Human Interaction | Generations | Anne-Iris Espinat Dief | 2020 |
| Flora & Fauna | Kefir making | Anne-Iris Espinat Dief | 2020 |
| Food | Cemetery grounding | Gabrielle Riant | 2020 |
| Learning | Bookmaking is activism | Gabrielle Riant | 2020 |
| Human Interaction | O Nosso Hub | Matthieu Henry, Janneau Edern, Kristoffer Knudsen, Margarita Osipova | 2020 |
| Human Interaction | Knowledge Towers | Michèle Boulogne | 2020 |
| Health | off the grid | Kristoffer Knudsen | 2020 |
| Economy | Sound of Abandoned Economy | Margarita Osipova | 2020 |
| Flow | Living – When a house becomes home | Eva Jagerman | 2020 |
| Learning | Learning – Object Stories | Eva Jagerman | 2020 |
| Flow | GeoCircle | Ianis Dobrev | 2020 |
| Human Interaction | Handshake Home | Anussha Gupta | 2020 |
| Economy | Ganha Pão | Anussha Gupta | 2020 |